Cooperativa Agricola Il Forteto
REARED IN THE NATURE AND RESPECTING ANIMAL WELFARE
CHIANINA MEAT
REARED IN THE NATURE AND RESPECTING ANIMAL WELFARE
The research of the University of Florence highlights the nutritional facts of Chianina meat: low fat content (averagely below 2%) in particular in the ratio of saturated and unsaturated fatty acids.
In the index which considers these elements (atherogeneticity), Chianina vitelline (veal) (0.49) is compared with chicken (0.51 meat and skin) and fish (0.51 sea bream). The Forteto cares for animal welfare: breastfeeding is in the reserved area for the first 6 months, to ensure calves a natural growth.
Fattening takes place in the single box with the aim of preventing competition among calves, increasing their well-being, and ultimately improving the quality of the meat. The ration consists of natural food: hay of different quality, corn flour, barley flour (harvested on Il Forteto lands and strictly NO GMO) and, as a protein source, the Favino, a legume.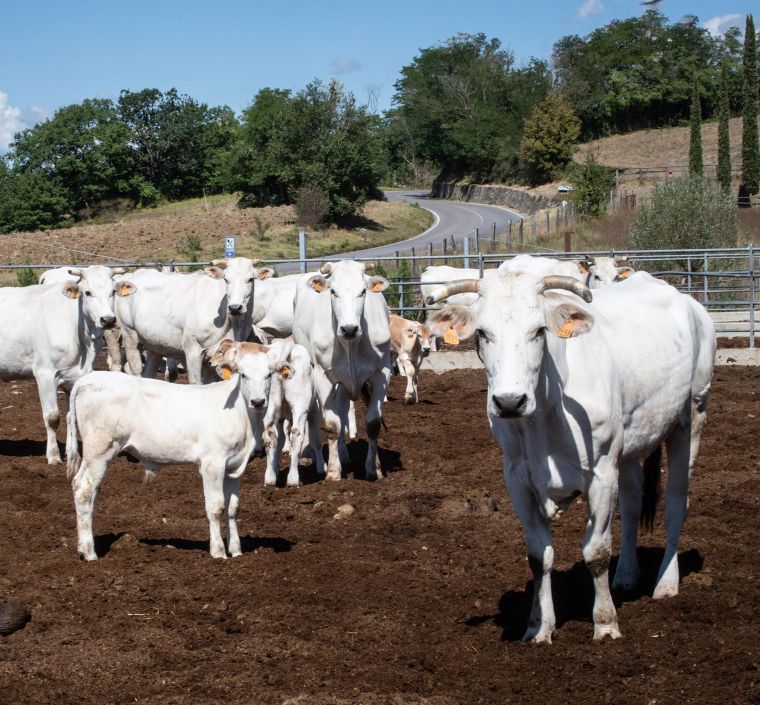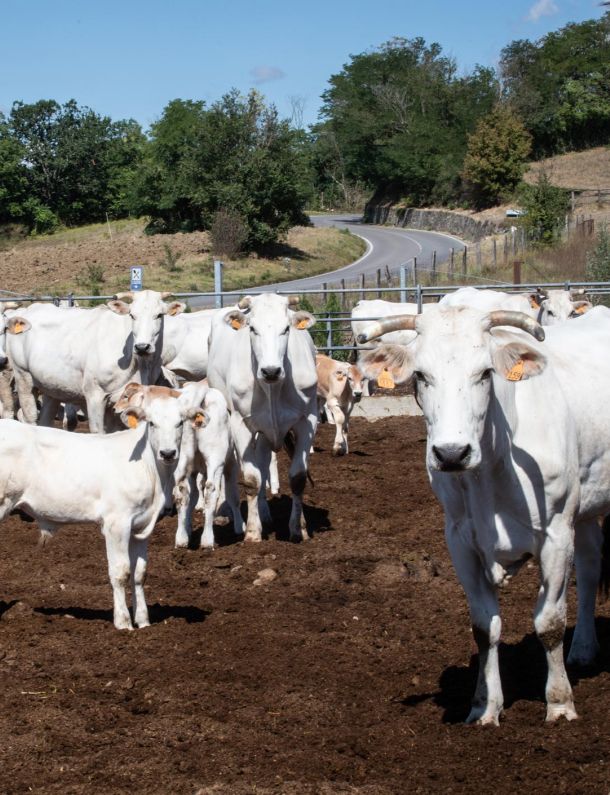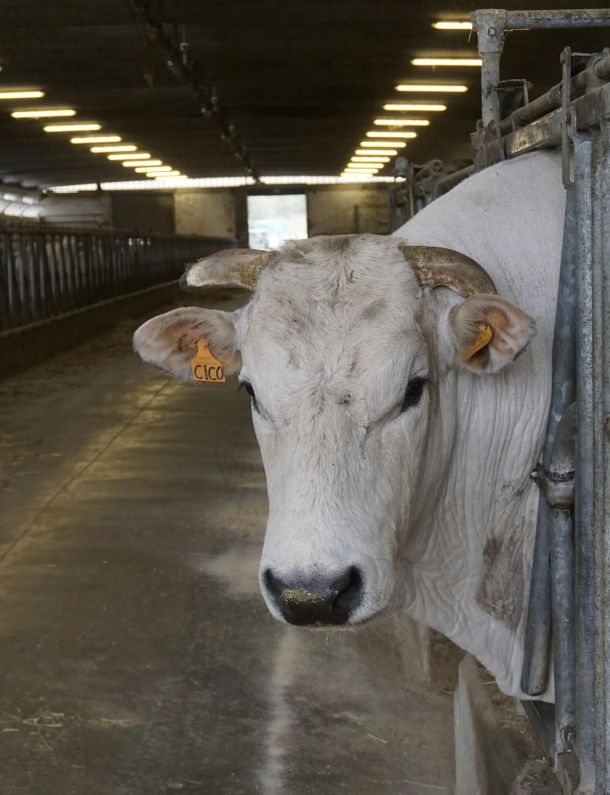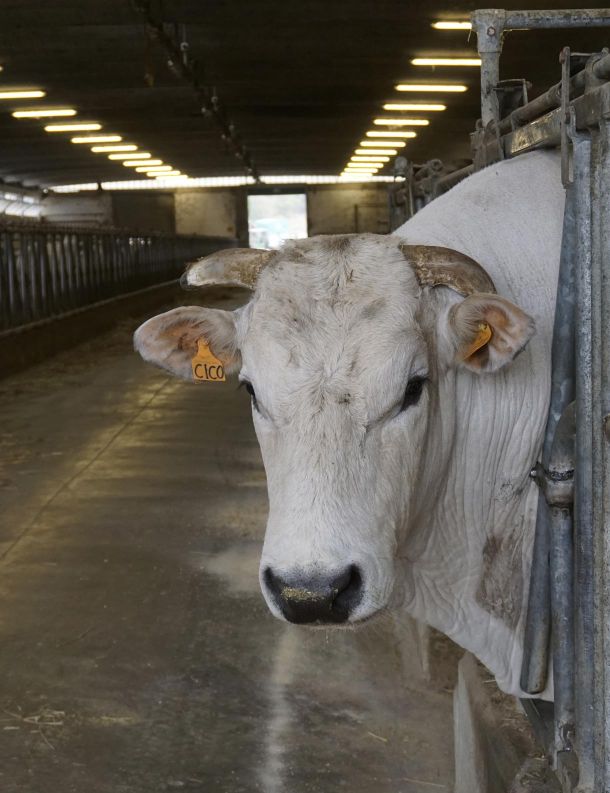 All this considered and, in addition to the typical genetic heritage, Il Forteto Chianina meat has excellent and special features. Il Forteto, in line with a philosophy that enhances consumption with awareness and eco-sustainability, has maintained the selling features of the traditional butchers
The breeding in selection allows the traceability of the family tree through the pedigree: moreover, this kind of breeding prevent breed impoverishments and stands for a fundamental guarantee for the aware consumer.
Il Forteto Chianina is IGP, Protected Geographical Indication: the only quality brand for fresh beef meat approved by the European Commission for Italy. Those who come to Il FORTETO can see with their own eyes the real "short supply chain": the BOTTEGA where the meat is sold is only 100 meters away from the farm.
Cut by specialized staff, who is ready to give you hints on cooking and suggest recipes for all types of cuts.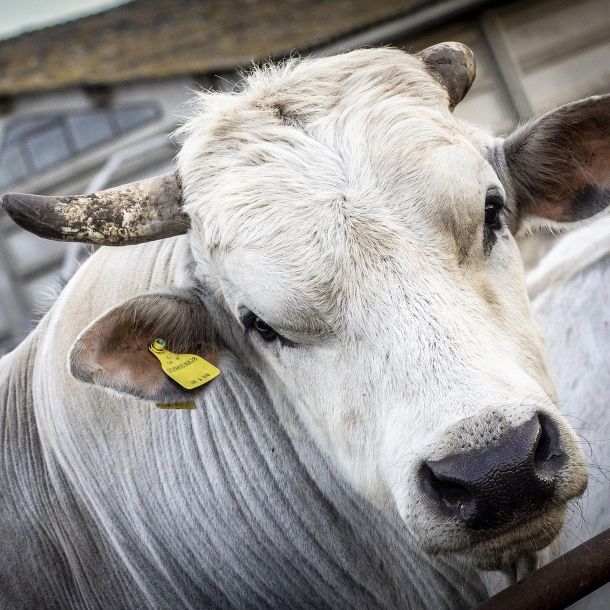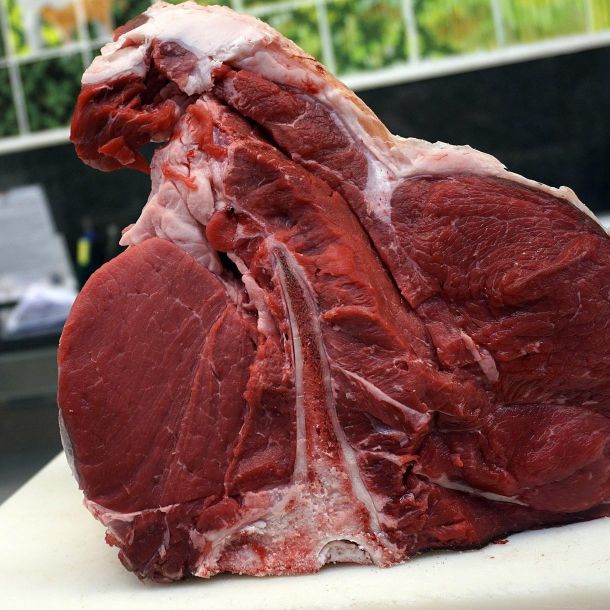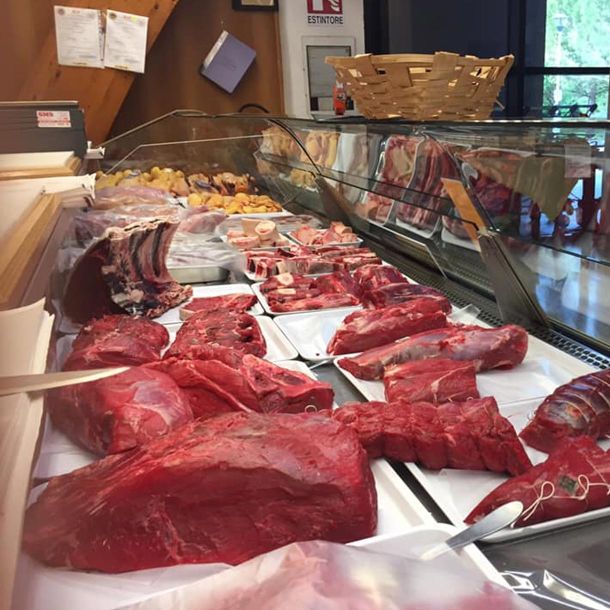 Do you need any further information?
For any further queries please get in touch with us. Our staff will be happy to provide you with any explanation and information.
Cooperativa Agricola IL FORTETO DEL MUGELLO